Relaxing Anxiety-Free Sedation Dentistry with J. C. Wolfe, D.D.S.
J. C. Wolfe, D.D.S serves the Charlottesville, Staunton, Harrisonburg, Ruckersville, Waynesboro and Albemarle County areas. We also provide dental implants, cosmetic dentistry and wisdom teeth.
Sedation Dentistry Service Areas
Charlottesville
Charlottesville - Sedation Dentistry: Sedation dentist and trusted sedation dentistry with J. C. Wolfe, D.D.S. Contact Dr. J C Wolfe to learn about your options. We also provide dental implants, cosmetic dentistry and wisdom teeth.
Staunton
Sedation Dentistry - Staunton: Call us today at (434) 923-0303.  The team at J. C. Wolfe, D.D.S is highly trained in conscious sedation to help alleviate dental fear and stress.
Harrisonburg
Sedation Dentist - Harrisonburg: As a sedation dentist Dr. Wolfe is also skilled in helping patients overcome dental anxiety.  Many patients can now have the beautiful smile they have always wanted.
Ruckersville
Sedation Dentistry - Ruckersville: If you've been putting off dental care for years, now is the time to contact J. C. Wolfe, D.D.S.  Call our friendly team at (434) 923-0303 to schedule a consultation.
Waynesboro
Sedation Dentist - Waynesboro: Dr. Wolfe and his staff are committed to helping you understand your sedation dentistry options.
---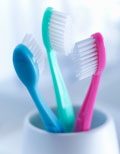 Albemarle County
Albemarle County - Sedation Dentistry: Dental phobias, fears and anxiety can all be treated with this exciting new conscious sedation protocol.
More About Sedation Dentistry
Sedation Dentistry - Charlottesville: If you are searching for a sedation dentist in the Albemarle County area, look no further!  Call J. C. Wolfe, D.D.S at (434) 923-0303 for the professional, affordable dental care you deserve.
Meet the Dentist
Dr. J C Wolfe and his friendly team are committed to helping your receive the personalized sedation dentistry care you need. At J. C. Wolfe, D.D.S our staff is trained in the latest techniques.
Dental Care Charlottesville Virginia – Respected sedation dentist offers affordable sedation dentistry including conscious sedation to ease the stress of cosmetic dentistry .
Financial Arrangements
Dental Insurance Charlottesville VA - Most Carriers Accepted. Dental Insurance Charlottesville Virginia - Call J. C. Wolfe, D.D.S at (434) 923-0303 - We can help you with your dental insurance needs.
Charlottesville
Charlottesville - Sedation Dentistry: Our patients tell us that they are very pleased with their dental care from Dr. J C Wolfe. Personalized service is our highest priority at J. C. Wolfe, D.D.S.
---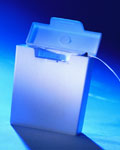 Map and Hours
If you need to find a dentist contact us at (434) 923-0303 for a map, office hours and directions. We're looking forward to helping your learn about your options for affordable sedation dentistry.
What We Offer
Sedation dentistry in Charlottesville while you relax with trusted sedation dentist Dr. J C Wolfe. We offer convenient appointments that are designed to fit your busy lifestyle.
Other Services
Dental Implants Charlottesville can be performed with sedation dentistry.  Talk with Dr. Wolfe about your options for implant dentistry.  Our friendly, caring team of dental professionals is looking forward to meeting you.
---
Other Highly-Qualified Internet Dental Alliance Practices Around the Country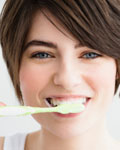 Red Bank, NJ
Missing teeth? Red Bank implant dentist Dr. Allan Ruda is skilled at providing replacements. Red Bank Dental Implants - For experienced implant dentistry, contact Allan Ruda, D.D.S at (844) 306-2038 and schedule a visit.
Tarzana, CA
Manny Fernandez, D.D.S provides Tarzana sedation dentistry for patients with dental phobia. Sedation Dentist Tarzana - Contact sedation dentist Dr. Manny Fernandez at (855) 735-9798 to ease dental anxiety and finally catch up on years of neglect.
Quitman, GA
Call North Valdosta Dental Care at (844) 300-2116 to schedule a Quitman sleep apnea dentistry treatments to stop snoring. Stop Snoring Quitman - Experienced sleep apnea dentist Dr. Brad Bynum helps patients who suffer from sleep disorders.
Orange County, CA
Attentive Orange County Dental Implants - Phone (855) 267-1521 to schedule a implant dentistry exam to replace missing teeth. For a skillful Orange County implant dentist, visit Dr. Jerry Wu at Townview Dental Care.
Santee, CA
As a highly-regarded Santee cosmetic dentist, Dr. Thomas Brant is known for providing custom-fit veneers, dental crowns and bridges, teeth whitening and restorative dentistry services. Cosmetic Dentist Santee - Contact Thomas D. Brant General Family Dentistry today at (855) 883-4655 to make an appointment for cosmetic dentistry.
Allegheny County, PA
David J. Sultanov, DMD provides highly-skilled, affordable Allegheny County cosmetic dentistry including porcelain dental veneers, tooth bonding, dental crowns and bridges, teeth whitening and restorative dentistry. Cosmetic Dentistry Allegheny County - As an experienced cosmetic dentist, Dr. David Sultanov is dedicated to offering understanding personalized care to all his patients. Phone (855) 862-1758 today to schedule a consultation.
Wilkes Barre, PA
Dr. Joseph Kelly, Jr offers accomplished Wilkes Barre periodontic dentistry at Kelly Dental Care. For Gum Disease Wilkes Barre - treatment call (855) 695-7452 to schedule an appointment with an experienced periodontist who offers expert care for gingivitis and bleeding gums.
Bloomfield, NJ
For false teeth and denture repair, call Bloomfield dentures dentist Dr. Boris Alvarez. Bloomfield Dentures - He provides friendly oral health care at Bloomfield Dental Designs. Call (844) 317-2170 for a dentures dentistry appointment.
Cleveland, OH
Dr. Joseph G Marcius is a dedicated Cleveland dentures dentist who provides help for patients who need false teeth. Dentures Cleveland - To schedule a dentures dentistry exam, phone (844) 306-8954 the friendly team at Chapel Hill Dental Care.
Irmo, SC
For gentle Irmo sedation dentistry, call Premier Aesthetic Dentistry at (855) 656-8606 today for an appointment. Irmo Sedation Dentist - Relaxing care with sedation dentist Dr. Mark Pelletier can provide relief from dental anxiety and dental phobia.